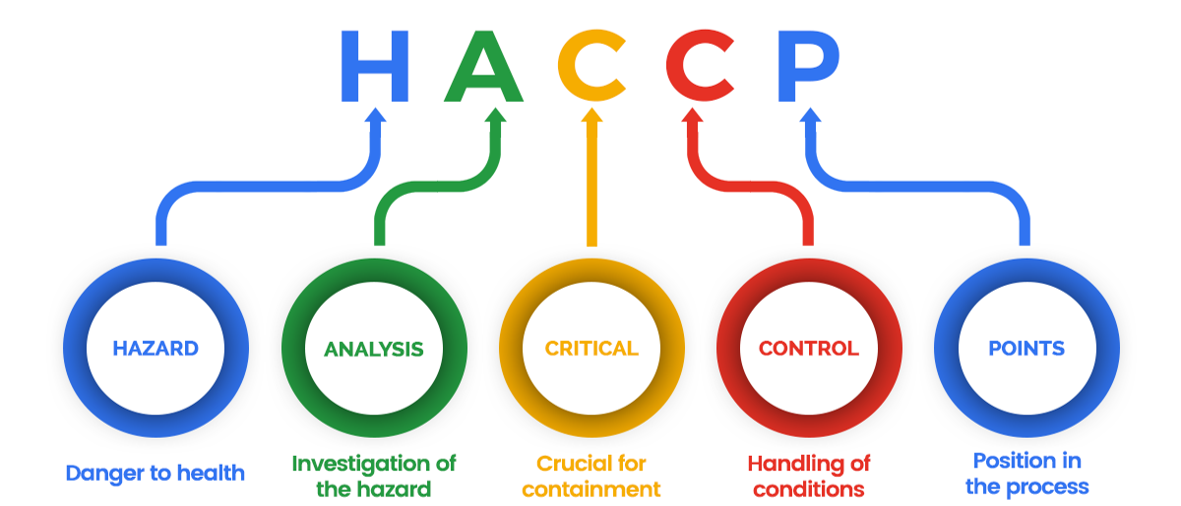 The HACCP certification: hygienic safety for your food products
An overview of the HACCP system

For companies involved in the manufacture, processing or transportation of food products, high hygienic standards are of paramount importance. The concept of Hazard Analysis and Critical Control Points (HACCP) is guided by established regulatory requirements for the food industry.

HACCP certifications aim to systematically identify any factors that might present a potential health risk to consumers, allowing you to avoid hygienic hazards or lower their risk to acceptable levels. The certification is based on the Codex Alimentarius, an international code of conduct for the industry. Our experts are here to help you continuously implement the requirements for an HACCP mark.

The certification is relevant to all fields within the food industry, including suppliers such as detergent manufacturers, packaging producers, machine-building firms or chemical plants. Not only does the HACCP mark minimize potential hazards, it signals to your customers that your company is vested in the highest food-safety standards.

Our specialists are available to support you at every stage of the process. Take advantage of our longstanding experience certifying the food industry.