The schemes operated by Globalqcert Co. reflect the needs of the user and provider alike. Decisions taken must be impartial of these requirements. Whilst remaining realistic and practical and within a legislative framework.
Whilst ensuring that the schemes meet the above doctrine, Globalqcert  must also perform in the market place. In order to succeed, Globalqcert  policy must be up to date and progressive.
To this our policy remains:
To maintain accreditation for certification activities within the requirements of EN 45012 (and other accreditation criteria as appropriate) and any specific requirements of the IAF, including the latest IAF/EA guidelines.
To ensure that audit activities are carried out in accordance with our scope of accreditation and within the requirements of ISO/IEC 17021.
All organizations shall have access to Globalqcert  services. There shall not be undue financial or other conditions and Globalqcert Co., procedures shall be carried out in a non-discriminatory manner. In addition, access to all certification services shall not be restricted on the grounds that the applicant does not apply for other services or is not a member of a particular or association. "Globalqcert Co." does not practice hidden discrimination by speeding or delaying applications.


Globalqcert is one of the European laboratories working in fire-safety testing and certification. We test hundreds of products annually to characterise their resistance and reaction to fire. We have one-of-a-kind facilities for conducting full-scale tunnel fire testing and large-scale open-air fire testing.
Laboratory fire testing
Certification and global market Access
Fire simulation and full-scale tunnel fire testing
As a Nationally Recognized Testing Laboratory (NRTL), Globalqcert can help get your product to market faster, with a cGLOBALQCERTus certification. As a product manufacturer, you already know that North America is one of the largest consumers in the world. This region serves as an enormous purchasing power that offers attractive opportunities to manufacturers worldwide. To ensure product quality, the US and Canadian governments have clearly defined regulations which electronics and other products and equipment must satisfy before they can be approved for sale or for use in the workplace. These products are subject to mandatory testing and certification by an independent third-party testing organization who is accredited in the respective country. Globalqcert offers the services and expertise required to test and certify products and equipment in order to get them to the North American market faster.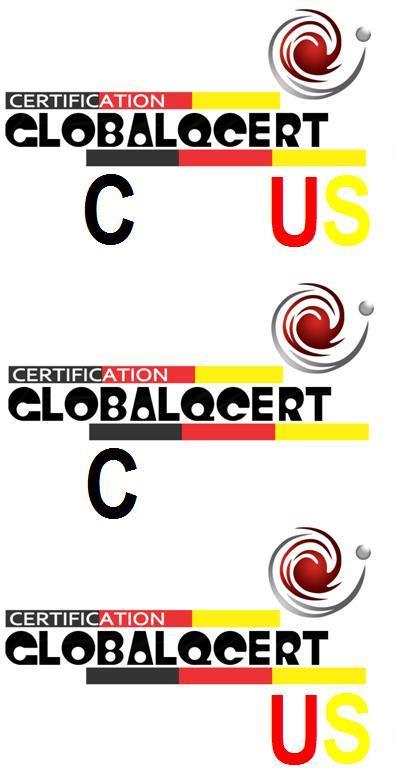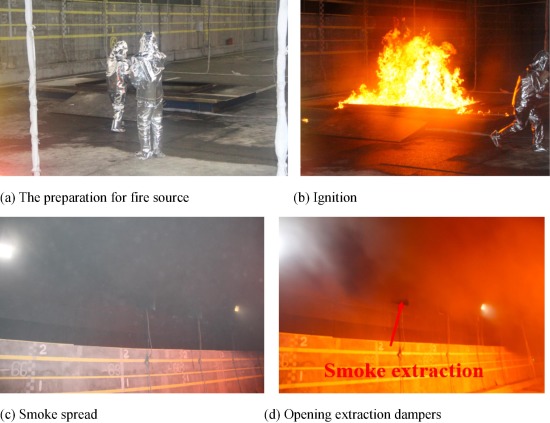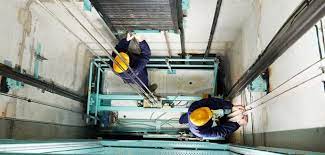 Our lift and elevator certification services include:

    Design verification: evaluating design, drawings and specifications against the applicable codes, standards, purchase specification and statutory requirements
    Type-approval of lifts: testing and inspections against specifications, codes, directives and industry standards for your lifts and their components
    Inspections and audits of lifts: complete examination of mechanical, structural, electrical and safety systems, including wire ropes and chains
    Testing of lifts: independent witnessing of equipment performance tests to guarantee that performance values are met

We can help you:

    Assure the safety, performance and integrity of your lifts and their components
    Achieve the required elevator certification of the country you are operating in and ensure compliance with all applicable regulatory requirements and safety standards
    Ensure that your lift and its components are regularly assessed, tested and inspected at the right time and in-line with standards, such as the European lifts directive compliance audit
    Verify the design of your lifts according to international design codes
Some circumstances, an existing client or potential client may request that ISO 17025:2017 Certificate is provided by an Accreditation Body which has itself been independently audited, certified and accredited by one of the only three recognised UK Accreditation Body which AIUK.
The Globalqcert Laboratory have ISO 17025:2017 certificate of AIUK in the elevator test field it is in accordance with the requirements of EN 81 standard  
Inspektionsdienste

Wir erbringen Inspektionsdienstleistungen für verschiedene Industriesektoren, um sicherzustellen, dass ihre Waren den geltenden Qualitätsanforderungen, Spezifikationen, Vorschriften und spezifischen Marktanforderungen entsprechen. Unsere Dienstleistungen zielen darauf ab, unseren Kunden die Gewissheit zu geben, dass die technischen Anforderungen für die Herstellung von Komponenten, Ausrüstungen, Maschinen oder Anlagen erfüllt werden, um die Zufriedenheit der Interessengruppen zu erreichen.

 Wir bieten Inspektionsdienstleistungen für folgende Branchen an:

    Allgemeine Maschinenkomponenten
    Stützen, Träger, Konstruktionskonstruktionen
    Schmiedestücke, Gussteile, Rohre, Rohre und Platten
    Ventile
    Geschweißte Bauteile (nicht IBR-Kategorie)
    Behälter
    Mechanische Ausrüstung
    Elektrische und elektronische Geräte
    Hebezeuge und Hebezeuge
    Baumaterialien
    Straßen und Brücken
    Inspektion vor dem Versand
    Lebensmittel und landwirtschaftliche Produkte
    Textilien, Bekleidung und Schuhe
    Medizinisch und pharmazeutisch
    Chemie- und Erdölprodukte
    Lieferantenbewertung und -bewertung für die Beschaffung, einschließlich Qualität, Umwelt-, Gesundheits- und Sicherheitsleistung
    Fortschrittsberichterstattung zur Eigentümerabnahme
Zerstörungsfreie Bewertung (NDE) & Prüfung für Tanks, Hochdruckventile und alle Arten von Polymer- und Polyethylenrohren unter der Aufsicht der folgenden Institutionen: ((Laut Vertrag mit dem Kunden werden Proben zur Prüfung an die folgenden Institutionen gesendet) )

HESSEL Ingenieurtechnik GmbH

Mitgliedschaft im UK Welding Institute (TWI)
GOST-R Application
Since 1993, the Russian Government has required the certification of a number of products and introduced the GOST R Certificate of
Conformity system with the intention of protecting the health and safety of Russia's population.
This certification applies to the majority of products sold or/and used in Russia. i.e.
• Consumer products such as infant textiles and toys
• Mechanical and electrical goods
• Industrial equipment for food, chemical, oil and gas, construction and other industries
In order to import, sell or market products within the borders of Russia an original or certified copy of a GOST R is required.
The product in question should be clearly marked by the registered GOST R sign which demonstrates product compliance to the
applicable Russian standards.
Sample GOST R markings are below:
GOST R Certificate of Conformity is a pre-requisite for obtaining the RTN Permit to Use
Product ranges that fall outside of the mandatory certification requirements may still be GOST R certified using a Voluntary Scheme. The benefit of registering a product under the voluntary scheme is to show to consumer's full conformity of product to Russian standards as a marketing devise to attract Russian Customers.
One can tell a voluntary Certificate of Conformity and a mandatory one by its colour: blue and yellow, respectively.
Specific products supplied by R&M are available with GOST R Certification approval – Read more
Subcategories